SoleBrick
biography
Sole Brick came about after failed attempts to start a band. So decided to go alone and create own music, playing all the instruments. So I play guitar (acoustic/electric), bass, drums (ah, not really, digital help), keyboards (a little) and the vocals (kind of). I record all my stuff at home using Presonus Studio One.
8

October 11th, 2018 + 4:10 PM
·

SoleBrick
A short instrument with a melody I came up with and a solo that starts off promising and peters out a bit in the latter half. I may improve on it in the future. But for now, this is just a taster of the current state of Sole Brick.
11

January 8th, 2014 + 1:01 PM
·

SoleBrick
The lyrics were written by an ex-girlfriend and she wanted some music put to them. So I obliged. It's only guitar and vocals, 2 tracks for each. It's a slow start but it builds.
5

May 26th, 2010 + 6:05 PM
·

SoleBrick
What's happening with the battles of recent? There doesn't seem to be many partakers. And not that many people voting either. Has something changed? Or does a lot of people think it's just a waste of time?
11

May 10th, 2010 + 5:05 AM
·

SoleBrick
Well...this is just a bit of fun really.
I wrote for a little girl (5 year old daughter of a friend of mine) who, after hearing some of my songs said that she loves them! So she became a fan - hence the title. I asked her to come up with some lyrics, so she did. And I'm sure you make which are hers and which are mine (I hope). I also got her mother to record her voice, which is what you hear at the beginning.
The production's not great. Again, as with my last effort, all done on acoustic guitar with effects added through Magix Music Maker. I know the drums aren't the best, but I'm no expert on them, yet - still go with the presets at the mo.
Well, hope there's something there to enjoy...and feel free to comment.
12

February 1st, 2010 + 4:02 PM
·

SoleBrick
Hi, I'm getting latency on my recordings. I use a Samson USB QU1 mic on my Toshiba Satellite A350, with Realtek High Definition Audio driver. I use Magix Music Maker 16. I've got asio4all installed but to be honest, I'm a bit in the dark on how to get it set up to reduce the latency. Can anyone give me any instructions? Lot of the stuff I've read has just used too many technical terms so I got lost straight away. So simple terms would be nice...
Alias:
SoleBrick

Status: Offline
Threads:
8
Posts:
21
Songs:
4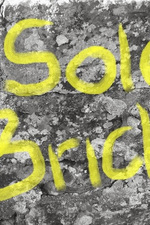 Joined: January 03rd, 2010
Last login: May 17th, 2020
My Messengers
| | |
| --- | --- |
| AIM: | n/a |
| ICQ: | n/a |
| Skype: | n/a |